Count on Swiss Wood Solutions to help your project succeed.
We offer:
Assessment of wood constructions, based on our scientific background and hands-on experience, with respect for case-specific aspects of cultural heritage projects.
Material testing, on site or in the lab.
Collaboration and development of novel approaches for your wood products or industrial processes.
Planning, managing and executing Technology Transfer projects. From science into practice.
Access to an international network of partners from science and industry.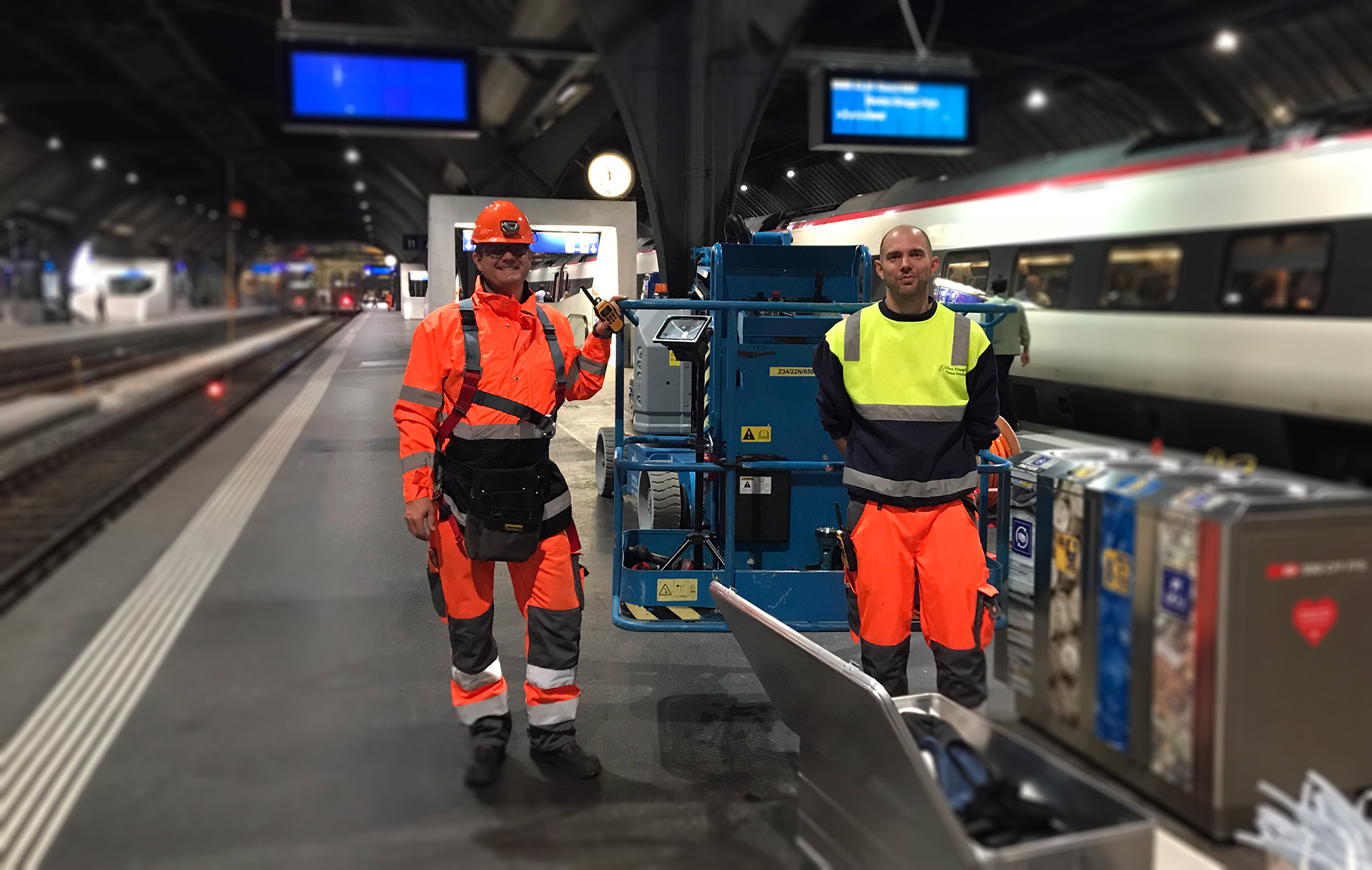 Swiss Wood Solutions at work at Zurich HB.